Archives
Information that has been moved from the home page to make room for newer content.
I still want you to be able to get to this stuff.
Ty, Wayne, Adonis and Clayton with Wayne's donations for Music Is Medicine.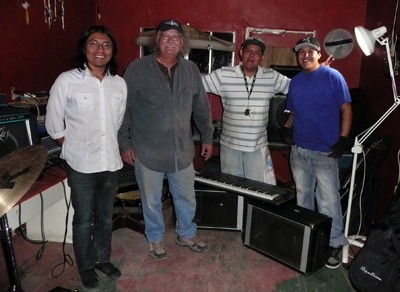 Last Stop on my Marathon 1 Day Tour - after Gallup Downtown ArtsCrawl Aug 10, 2013. Click to see the entire tour on my PRESS page.